Locally Grown
» Kentucky Bluegrass
With spectacular views of the La Plata and Sarn Juan Mountains, Snowcap Sod has been producing quality Kentucky Bluegrass just south of Durango, for over 30 years. All sod is cut to order for maximum freshness and quality. We serve everyone from home-owners to landscapers. To learn more about our fine Kentucky Bluegrass or to place art order, please visit one of the pages below.
The season begins around June 1st, Give us a call for updates.
Contact Us
Call us at:
970-247-1055
12639 US. Highway 550, Durango
Ordering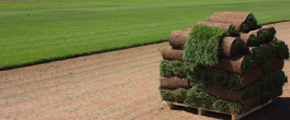 Learn how to place your order here!
Sod Information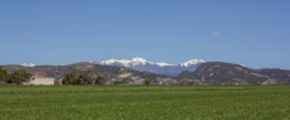 Curious why Kentucky Bluegrass sod is the best variety for your lawn or how to prepare
for installation?